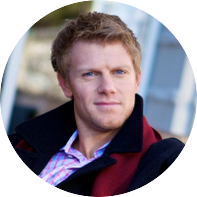 "Awesome service and the best investment I've made. 5 Stars with no doubt! These tips are the real deal and you will be completely satisfied with the end result."
More Customer Stories
I was looking for a service, which would do the much of the work of finding great stock picks for me. The team behind Bulltips has some very insightful knowledge of middle and long term stock trading and how to dominate the market. Their alerts have already made an enormous difference in my investing. All Ideas are based on high liquidity stocks, not penny stocks and over the counter market. Guys, you can't miss this opportunity if you look for quality investment peaks.
The Service is much better than expected. I subscribed to this service about 6 months ago. It was quite cheap and I was just trying it out to see if it's any good. I have to say, it has exceeded my expectations. They focus on company fundamentals and finding value stocks. They recommend having a portfolio of about 3 – 7 great stocks. I can happily say it's definitely worth it. I hope they continue to find great bargains in the stock market like they have the past several months.
I've interned with a money management a while ago and this site has definitely helped me a lot! I've been with BullTips for a couple years. The membership pays off every year. There are great investment ideas. Respect! I know a lot of other investors who use this site as well. All in all it's reliable, well run service at a good price.
I have used a lot of stock advisors' services. Most of them will lose your money but not this. BullTips is the best services I have ever paid for. Out of all the picks I have received, I have only lost once. Many may have lost on more but I can bet that you will gain 9 out of 10. Their picks are usually at their bottom and are thus ready for a bounce. Their service usually pays for all my other services. I am really down with the other services but with these guys, I believe I will see a light at the end of the tunnel. I have recommended their service to all my friends that are interested in the stock market.
BullTips stock alerts are an invaluable service that consistently makes me money. Not much, but stable. With my full-time job, I don't have time to constantly watch the market all day. Automated alerts let me know exactly when and what to buy, all I need to call my broker and place the order. Keep up the great work!
Great customer support, great results, great strategy, very simple and easy to follow up! I'm a member with these guys for a few years. Just one successful buy will earn you more than the subscription fee. BullTips pretty much predicted all their stock moves. They have some well-educated traders and these guys are the real deal! I tried so many services before… was looking for something with few positive trades a month, I really hope it will continue like it is now. Thank you Guys, It's really Great Job!
I recommend the service of BullTips because they don't promise you anything unrealistic. I can say that because I have been in the investment business and not all decisions are supposed to end up hugely profitable. The service is unique from the others I have tried. It was quite easy to get started. You can get alerts even when you are on the move. For a busy man like me, this feature is highly appreciated. The best thing about the service is that I'm staying in full control of my equities.
As a member since 2014 I can honestly say that these guys will help you make money. Sometimes I use BullTips Alerts, sometimes make my own trading decisions. My overall return over these 2 years is 36%. Are these good returns? You be the judge. They tell me where I can put my money and I don't have to be an active manager of my portfolio. For me, it's worth it. This is good value for the middle term investors.
Excellent! I've been a member of the site for a while now. I decided it's a good time to finally come write a review because of the profits they have given me. This is a good value newsletter for the middle term buy and hold individual as it's relatively cheap. I have renewed the subscription for over 2 years now. However I haven't taken many of the picks they recommended, but the ones I have taken were very succesfull. Stock alerts have had some huge winners. Good service for this price with proper money management. The main reason I don't follow them much any more is that I have become more of a trader and don't like to hold positions for a long period of time which is what this newsletter is all about.
I can't even explain how I am impressed with those alerts. BullTips team have been on a roll with 9 straight wins averaging 5-7% each. They focus on company fundamentals and finding value stocks. They have lots of great stock picks for long term investing. The actual product is fantastic and worth every penny to someone looking to build quality investing. When l subscribed I had no idea they would perform this well since their monthly fee is really cheap for that service.
I've been a subscriber for 10 months and have been completely satisfied with the experience. Each month, you get 5-8 stock picks. I don't agree with every pick, but there have been a majority of good ones. Around half of my portfolio consists of BullTips picks, and on average my picks are beating the S&P by almost 30%. It's pretty impressive considering average holding time of the picks is only about 6 months so far. I personally think it'd be hard to get real results that are better than this. On my mind getting ideas to choose from is perfect. The picks I end up purchasing in real life are the best of the best that they recommend. Performance of my portfolio so far supports that.
The service is very honest, and when they start a position, they let everybody know and always get the right stock. I subscribed to BullTips a few months ago and found it to be a good experience. My account is up 18% from when I started. I always on the move and newsletter to my phone allows me to get profit without constantly monitoring from a desk. One of the things I like about their website is they prominently display the performance of their stock alerts. To me, getting ideas regularly to choose from is perfect. The performance of my portfolio is constantly growing. This service is incredible!